Nearby Mesas - River Valleys - West End
Real Estate
Properties in the Telluride Area
Many people are unaware or overlook a special part of Telluride. That is, the spectacular mesas spilling out miles from the towns of Telluride and Mountain Village. Mesas are a flat, elevated plateau featuring big skies, big views, park like settings with a mix of grasslands and mature pine, spruce, fir and aspen forests.
With ponds and streams dotting these pastoral landscapes, wildlife has plenty of opportunities to flourish. Often birds of prey, large herds of elk and deer and even black bear and an occasional moose are frequently observed. Of course, there are plenty of horses, cows and other livestock owned by many farmers and ranchers in the area.
One of the most amazing facts about Telluride's mesas is that they are a very unique geological feature not often found in such abundance from a major ski town – and a former gold and silver mining town at that. There are about a dozen mesas surrounding Telluride. These mesas were a crucial component in providing the burgeoning mining community with fresh meat, dairy and vegetables in the "olden" days. We are currently experiencing a resurgence in the productivity of these mesas providing farm to table goodness for our community.
The closest mesas are Turkey Creek, Deep Creek, Sunshine and Wilson all within a 10- to 25-minute drive from the heart of Telluride. An additional 10- to 25-minute drive reveals Hastings, Specie, McKenzie Springs and Iron Springs mesas. Another 10 minutes farther presents the outlying mesas of Wrights, Horsefly and Deer mesas.
Minutes From The Majestic, Worlds Apart From The Ordinary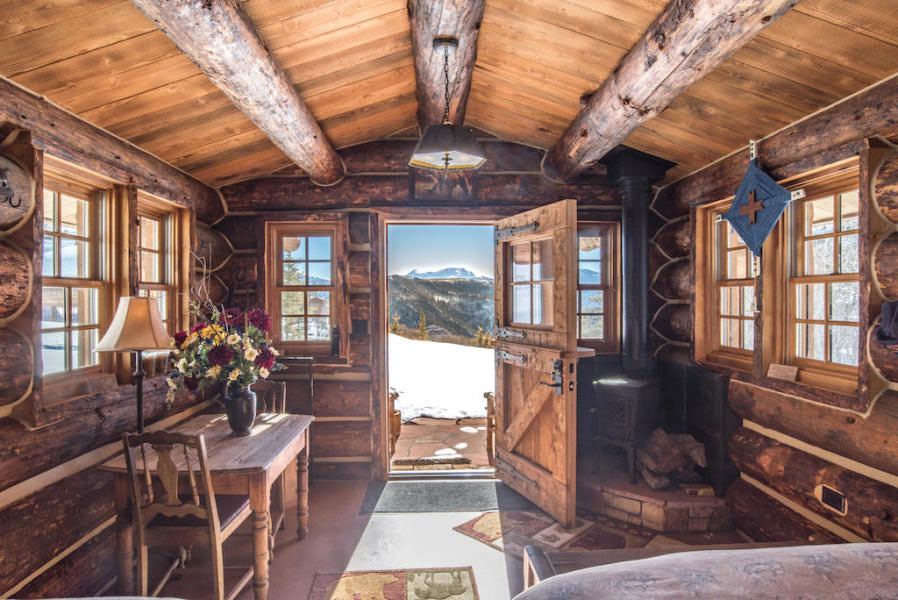 Some of these mesas have excellent, year-round access. Some are seasonal. Most require a well and septic system. Properties on these mesas are at least five acres in size with many of them being 35, 40, 100, 500 acres or more.
Life on a mesa is different than life in a town. The tranquility, flexibility of land use and general awesomeness of living in the country much like what you might see in a John Wayne western is unparalleled. Just understand that a trip to town is usually not more than a once per day occasion.
Mesa life is usually easier on your pocketbook with outstanding values on homes and land. For instance, you can buy a 7-10 acre vacant parcel on Wilson Mesa with huge views in the $300,000s. You can buy a summer-only cabin in the $175,000 – $350,000 range on Hastings Mesa or you can find several 3,500 square-foot homes on select mesas in the $800,000+ range. If you want something really special and close to town, it will be in the $3+ million range. These prices are accurate as of 2020.
The town of Norwood is a hidden gem located on Wright's Mesa, just 45 minutes outside of Telluride. With sprawling ranch land surrounded by soaring peaks, Norwood has views and space. The town has a gas station, grocery store, hardware store, liquor shop, and several restaurants, offering the peacefulness of mesa life plus the conveniences of living in a town. There is also several biking and hiking trail systems, a reservoir for fishing and boating, and plenty of amazing camping. Norwood is a great option for outdoor enthusiasts that is often overlooked but offers great value.
Mike Shimkonis & Asa Van Gelder